Welcome to Paia Hawaii in Maui County (population 2,499).

Paia Hawaii is one of the vibrant communities that make up the north shore of Maui.

It's a funky little tourist town which has managed to retain a lot of it's character from the sugar plantation days. Recreational activities include dining, hiking, fishing, sailing, snorkeling, swimming, surfing, scuba diving, shopping and more. Golfers have many excellent courses to choose from such as The Dunes at Maui Lani, which was previously voted one of the best new courses in America.
Sightseers passing through Paia on the road to Hana can visit beaches, art galleries and the awe inspiring Haleakala National Park. The park, which covers a large portion of the island of Maui, encompasses Haleakala volcano and protects the scenic pools of Oheo Gulch, and the unique and delicate ecosystems of Kipahulu Valley.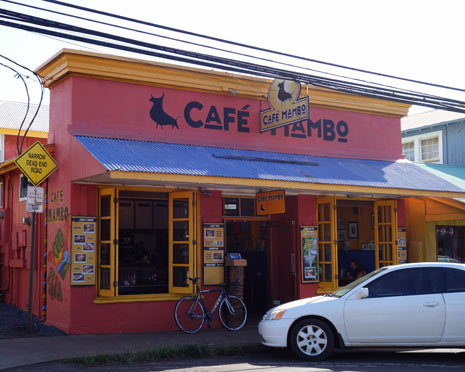 Paia is situated just 5 short miles away from the Kahului Airport (OGG) and harbor, where most residents and visitors find air transportation on and off the island.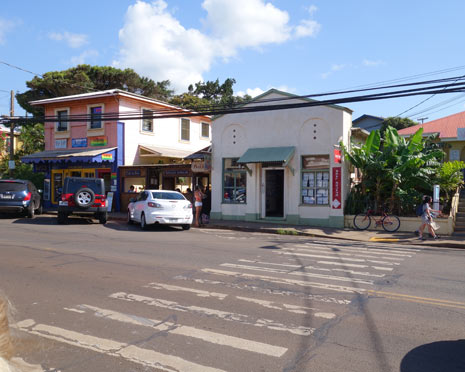 Regional Resources
Map of Paia, HI
Maui Golf Guide
Maui Car Rental
Paia Merchants Assoc.
Maui Car Rental Discount Directory
Maui Visitors Information
Maui County
Photo of Paia Maui
We parked our rental Jeep behind the storefronts and walked around to look at the shops. We ended up having lunch at the Paia Fish Market after we found some fun shirts at one of the stores.